Useless cheap equipment that dies way too fast
This is what happens when you buy hobby grade tools. These do not fare well in a regular use situation as I have finally learned after several years of frustration. This picture represents a sampling of tools I have taken to an early demise.
Three distinct colors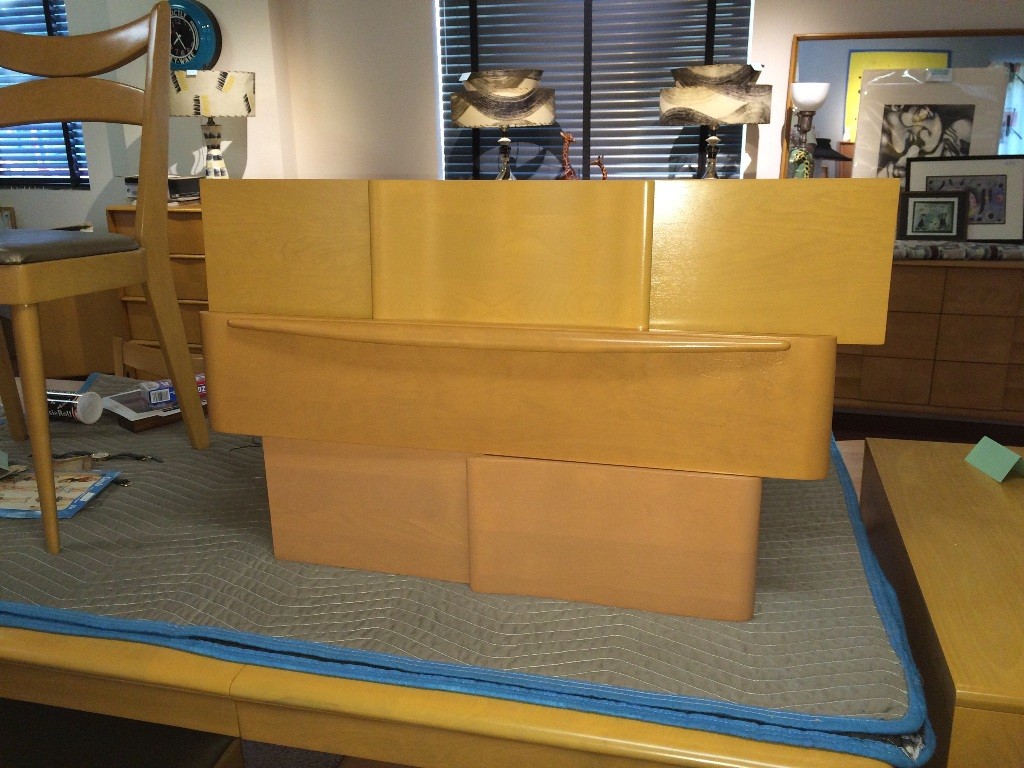 Some color choices offered by Strictly hey-wake are:
"Regular Wheat" which is on a drawer from a refinished Sculptura M772 4 drawer chest (top in pic). The middle drawer is our "Red Wheat" from a refinished M522 Encore chest. The bottom drawer is from an M774 Sculptura Mr & Mrs dresser refinished in Champagne.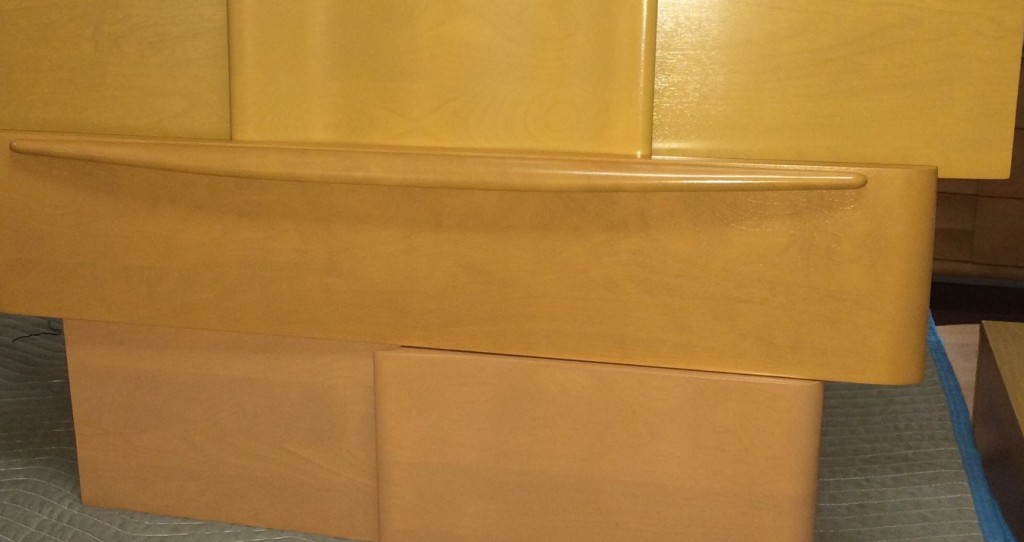 Two original Champagne shades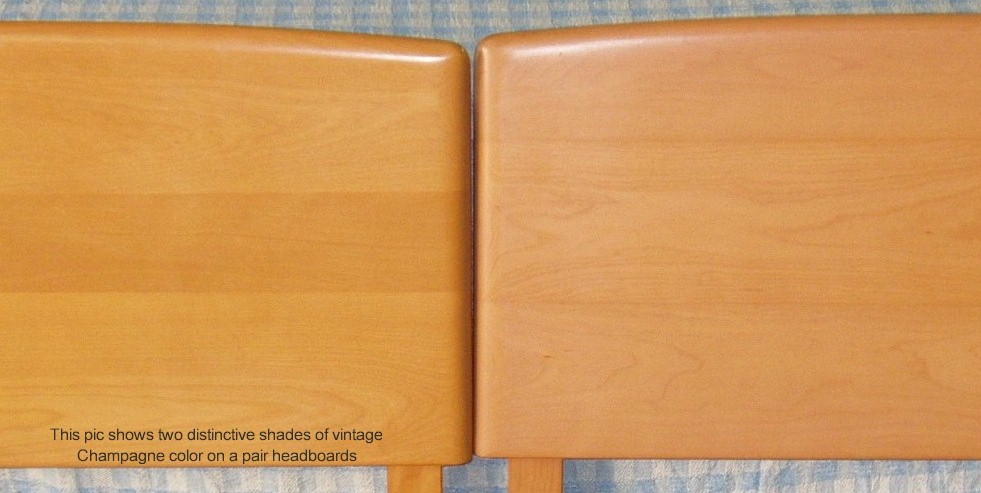 I'm often asked whether the Wheat or Champagne is darker. Neither really is, but as the above picture shows, either one can be different than itself. To make matters even more goofy, I have seen Champagne pieces that I would have bet were Wheat and the other way around too. Sometimes this has to do with the way the lacquer aged and developed its' orangey patina.
Matching, colors and stains… Since many of the original colors don't necessarily match one another for a variety of reasons as the above picture clearly shows, my refinished pieces may not be a perfect fit with something you already have either. But I do feel my Champagne and Wheat matches are much more than satisfactory, and will work with many original pieces. I have been told by many customers I've sold refinished pieces to that their new piece matches some of their original stuff perfectly.
Here are several examples:
Color Matches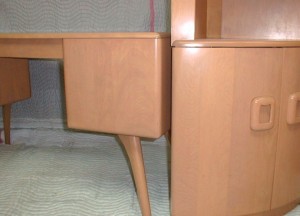 The corner cabinet still has it's original Champagne color which is considered the most common shade of the Champagne – a perfect blend of the vintage pink Champagne color and the authentic orange shade of aged Champagne. The desk has been refinished with a stain custom mixed to match that blend.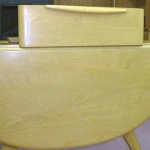 The drawer is from an M538 nightstand refinished to match the original Wheat color on the table.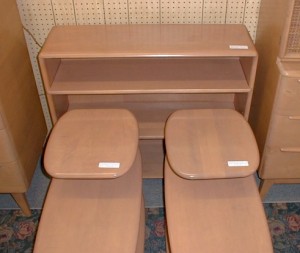 This picture shows a pink Champagne match. The surfboard tables have been refinished in the same color as the bookcase which is original.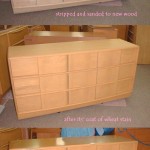 A Sculptura Triple Dresser sanded to it's pure naked beauty, awaiting stain. Click the image for pics after the stain application and with lacquer…
Vintage Champagne Shades Color Comparison
I have found after having refinished many pieces of this furniture in the Champagne color that under the aged lacquer the original pink stain is still lurking . Even more obvious evidence of that is when during the original staining process the stain had run into areas that lacquer never reached. On the raw ends of wood for example and if you look underneath a table, a nightstand or the bottom of a drawer front, perhaps you'll also see evidence of the original pink stain.
A Word About REFINISHING
Because refinishing is needed with many of the pieces that are found, I have attempted to match the two most common colors seen on HW furniture. These being the Wheat and Champagne – three shades of each that are fairly common have been selected to copy.
All of the pieces listed on this site as needing to be refinished will be done as time permits, but I will sell as is. Should there be something of particular interest, it can be refinished upon request.
If you own something that you'd like refinished…let me know what you've got and perhaps I can take care of it.